Welcome to Gaudi All Gaudi!
Your Guide to Gaudi and his Collaborators in Catalonia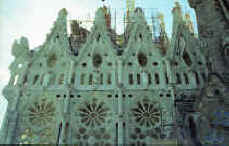 History The first origins of Art Nouveau architecture in Catalonia are in the new Escola Provincial d'Arquitectura (Provincial Architecture school), created in Barcelona in 1871 and leaded by the architect Elies Rogent i Amat (1821-1897). Before the foundation...
If you find any broken links or other issues, please contact us so we may fix them! Thank you for visiting Gaudi All Gaudi!