Guell Palace – Palau Guell
Basic information
Location: Carrer Nou de la Rambla, 3 Barcelona.
Qualification: xxxxx (5 on 5)
Present condition: Outside Good / Inside. The Palace is now in restoration process. Consequently only the ground floor and the basement are opened to visit.
How to go to: Metro: L3, (underground station Liceu)
Buses: 14, 59, 91, 120
Visits: The Palace is in restoration process. From 1 June 2010 until April 2011, it will be closed.
Visits, timings, prices and other information can vary, please verify it previously.
Handicapped accessibility: Visits are not possible during the restauration process.
Information: Phone: (34) 93 317 39 74 and (34) 93 317 39 78.
Fax: (34) 93 317 37 79
Email: [email protected]
Web: www.palauguell.cat
Ruta del Modernisme
History
This building, one of the most luxurious of Barcelona, was commissioned by Eusebi Güell i Bacigalupi (Count of Güell, textile industrialist and marquis's of Comillas son-in-law -see right portrait-) to Antoni Gaudí i Cornet who started the project around 1880 and signed it in 1886.
This palace that gets up close to the Ramblas, in an area that in this period Count of Güell portraitwas the center of Barcelona, it is a house among other buildings and placed with a side leaned against another house also property of the Güell family.
The construction was developed between 1886 and 1888, date mentioned on the high part of the facade, although the decoration would not finish until 1889.
The family Güell lived in this house from 1888, some of the receptions and other protocol activities of the 1888 Universal Exhibition in Barcelona, taking place in its living rooms.
The palace was the Güell residence, although the center of the city has left transferring during these years to the Passeig de Gracia and the new urban areas, until in 1910 the count abandons the building to live in a house he acquired inside the enclosure of the Park Güell in the high part of Barcelona, project that Gaudí also carried out for him at that time.
From that moment, the palace was inhabited by the count's daughter Mercé Güell up to 1945 in which the palace was sold to the Diputació de Barcelona (Provincial government of Barcelona). That institution installed in it, the Museum of Scenic Art.
Between 1974 and 1976, this institution carried out some changes in the building, restoring the first plant, to allow its opening to the public.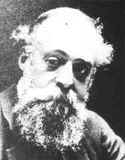 The last general restoration of the building, directed by Antoni González Moreno begins in 1983 and it concludes in 1997. This restoration includes a reinterpretation, in charge of diverse artists, of the chimneys and vents of the roof, where only one chimney is conserved with the original trencadis of Gaudí.
The Palau Güell was declared by the UNESCO a Human Heritage in the year 1986.
Description
This palace residence of the Güell family, was built with the biggest quality materials, basically in stone recovered with marble and decorated with the most delicate furniture and artistic objects. The building has a practically square plant and the distribution changes in each floor, from the basement – old stables – to the loft, to adapt it to their specific functions.
The exterior shows a main facade with a very sober aspect, built in stone of clear gray color coming from the count's quarries in Garraf – to about 30 kilometers from the south of Barcelona -. Their two doors located in the center – with the owner initials E and G in wrought iron in their superior part – they also present among them a shield of Catalonia in wrought iron.
In the first plant a run tribune almost embraces the whole width of the building.
In upper plants the façade becomes plane and it culminates with some small triangular frontons of staggered border on those the conical ends of chimneys or vents are located.
The back façade also of great sobriety, presents an original design based on a tribune with wooden Venetian blinds and adorned with a beautiful ceramic, on first floor and in the second floor it is a balcony decorated with a surprising pergola.
The interior surprises for it splendid decoration with lots of elements of luxurious aspect reflecting the good taste and the architect's originality at the same time – Gaudí designed diverse elements of the furniture, the illumination and the windows – and the building owners, even in a time with a much more pompous aesthetics that the considered acceptable today.
The luxurious decoration includes marble columns, roofs covered with beautiful wood, furniture and marquetry.
The most interesting piece is the surprising central living room crowned by a parabolic dome surpassing the roof in conic form. The ceiling of that lounge is perforated by circles that, under the daylight, give it, from the interior, a planetarium appearance.
We also find in this room a small chapel embedded in the wall and a numberless of ornamental elements.
The whole building is organized around this central piece.
The roof with its chimneys and conical vents remembering small fir trees, probably represents one of the first sketches – but already the work of a great master – of what would reach the perfection, as functional and ornamental element at the same time, with the warriors of the roof of La Pedrera.
In this work, Gaudí used the "trencadis" for the first time (lining of surfaces with irregular mosaic fragments, that later was broadly used in the Modernisme -Catalan Art Nouveau-)
Collaborators of Gaudí in the Construction of the Building
Architects and artists
Architects
Francesc Berenguer i Mestres
Camil Oliveras Gensana (Dining room decoration)
Sculptors
Joan Flotats (Chapel figure)
Rosend Nobas i Ballbé (Bust of J. Güell i Ferrer)
Painters
Craftsmen
Builder
Agustí Massip
Carpenters
Julià Soley
Eudald Puntí
Ceramic
Pujol i Bausis
Locksmith's
Joan Oñós
Decorator (Furniture)
Francesc Vidal i Jevellí
Decorator in wood
Antoni Oliva
Iron structure
Torres Ferreria i Construccions
Wrought iron
Salvador Gabarró